Online Bachelor of Science in Accounting
Develop a Lucrative Accounting Career

Degree Completion Program
The University of New Haven's B.S. in Accounting is a high-quality, industry-facing degree completion program. Our AACSB-accredited Pompea College of Business brings you an accounting program with several benefits, such as:
Discount on Wiley CPAexcel®: BS Accounting students are eligible for a discount on Wiley CPAexcel®, a CPA exam prep tool endorsed by the Big Four accounting firms.
Career Prep: Gain the 36 hours of accounting required by the state of Connecticut for the CPA License and begin the process of becoming a CMA before you graduate.
AACSB-Accredited Business School: A distinction that puts the University of New Haven's Pompea College of Business among the top 5% of business schools worldwide.
Part Time: Complete your degree part-time, with the flexibility to continue your career while simultaneously earning your degree.
Real-World Experience: Gain hands-on experience during an optional 7-to-14-week internship.
Learn More Today
Complete the form to learn more about this program.
Duration

2–4 years

Cost per Credit

$492

Credit Hours

121
Program Benefits
Explore accounting with a practical, applied approach
Access the tools used in today's accounting roles
Gain the flexibility of earning your degree part-time
Discover our award-winning career development resources
Access to significant discounts on Wiley CPAexcel®
Prepare for the CPA Exam with Wiley CPAexcel®
The University of New Haven's online accounting students are eligible to receive a discount on Wiley CPAexcel®, a CPA exam prep tool that's endorsed by the Big Four accounting firms. This tool is designed to help you prepare for the CPA exam through visual learning, digestible lessons, and continuous access to test prep material. Learn more about the benefits of this online CPA exam prep tool here.
Build Holistic Business Knowledge and Strategic Accounting Skills
The University of New Haven's online B.S. in Accounting allows you to take the next step toward your ideal accounting career. You'll study the latest accounting and business developments while working closely with a mix of highly qualified academics and full-time practitioners.
The program allows working adults and/or community college students a pathway to complete their undergraduate education and earn an accredited business degree. Interested individuals must have at least 30 credits to transfer into the program.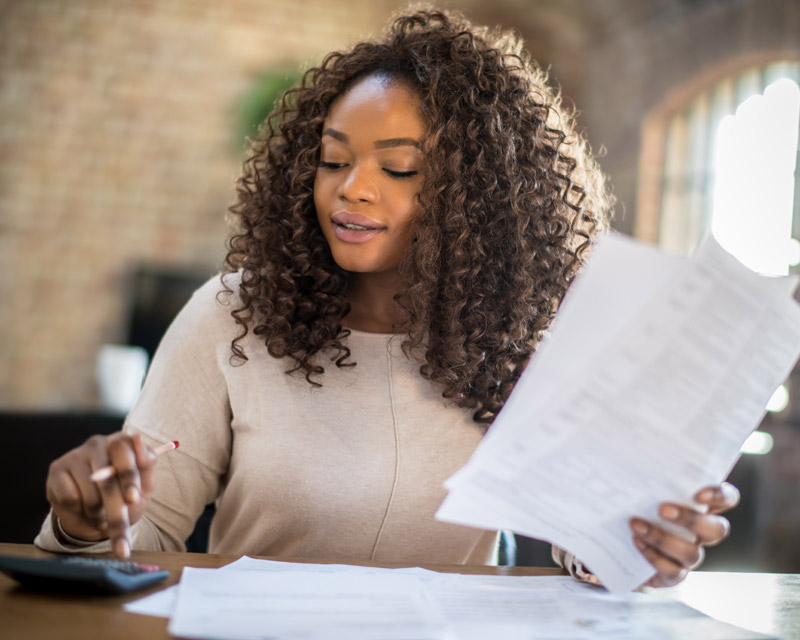 Curriculum
The University of New Haven's online B.S. in Accounting includes 30 credits of business courses, 25 credits of accounting courses, and 25 credits of free electives. You can utilize the elective courses to study the emerging interests that are most important to your goals.
The curriculum in the online accounting degree program stays current thanks to the University's accounting advisory board, a group that includes key partners from the big four accounting firms and major regional accounting firms.
Curriculum Details
Program Outcomes
When you complete the online B.S. in Accounting degree, you will be able to:
Demonstrate knowledge of fundamental business concepts in functional areas.
Solve business problems using appropriate quantitative and analytical techniques.
Use various analysis software, such as Excel and Microsoft Office.
Assess the impact of the interaction of functional areas and external environments on an organization.
Understand how businesses function in the global marketplace.
Appreciate global diversity and how differences among cultures affect business practices and decision‐making.
Understand social responsibility and its effect on stakeholders.
Apply a variety of ethical principles within the business environment.
Create well-written documents related to business topics.
Prepare and deliver an effective oral presentation on a business topic.
Demonstrate effective team skills.
Career Outlook
When you complete your online accounting degree, you'll have the comprehensive knowledge and crucial skills you need to move up in your career. You'll stand out from the competition for several growing roles in the field, such as accountant and auditor.
According to the Bureau of Labor Statistics, about 126,500 openings for accountants and auditors are projected each year, on average, from 2022 to 2032.1 This growth spans nearly every major industry.
Explore Career Outlook
Admission Requirements
To apply for the online accounting bachelor's degree from the University of New Haven, you'll need:
A completed online application.
Students must have earned 30 credits to apply.
Official transcripts from all previously attended institutions.
2 years work experience, or an Associates degree.
A 250–500 word written statement/essay about why you wish to pursue the online accounting degree at the University of New Haven.
See All Requirements
Tuition Details
We are proud to offer competitive tuition and high-quality learning opportunities for our students. The online bachelor's in accounting program is $492 per credit hour and includes 121 credits. To find out more about tuition and fees, visit the link below.
Get Tuition Details
Learn From Experienced Faculty and Practitioners
Our faculty is made up of experienced accounting educators and professionals. In classes with small student-to-teacher ratios, you'll have their undivided attention and expertise to prepare you for success.
The online degrees available from the University of New Haven are designed for working professionals and busy adults. As a student, you'll benefit from flexible program delivery and the same academic rigor as our on-campus programs.
Learn More
A graduate degree is an investment in your future. We want to make sure you have the information and resources you need to fund your studies. Explore transfer credit options, military benefits, federal aid, and more.
Tuition and Aid
Frequently Asked Questions
Get answers to commonly asked questions about online learning at the University of New Haven. If you need additional information that's not covered here, our admissions team can help. Contact us or call 855.474.8465.
While scholarships are not available for online students, the University of New Haven does accept federal financial aid.
Official SAT and/or ACT scores are optional for applicants who have completed less than 12 college credits.
With this degree, you could secure a position as an entry-level accountant or move into work in accounts receivable, accounts payable, full-charge bookkeeping, payroll service, and more. With your unique set of skills and interests, your education can apply to virtually any industry you choose.
Your cumulative college GPA on a 4.0 scale should be approximately 2.8, although we regularly accept students who have lower GPAs depending on individual circumstances.
This program provides 36 hours of accounting required by the state of Connecticut to sit for the CPA exam. Requirements in other states vary.
This program can be completed in two to four years, depending on transfer credits and how many courses you take at a time.
Visit our FAQ page