Get the advanced education you need in a 100% online format. The University of New Haven delivers academic excellence and flexible, rigorous programs designed for learners like you.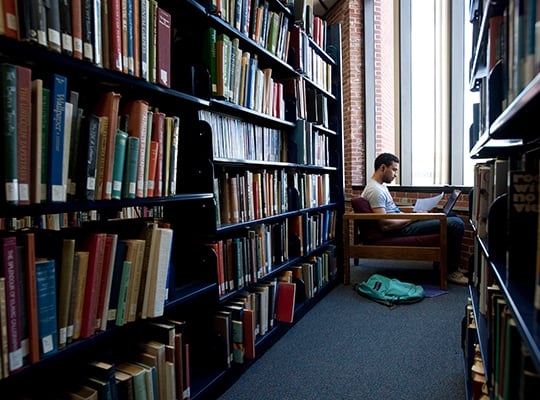 About Online Learning
As an online student, you'll experience a convenient, accessible way to continue your education and meet your professional and career goals. With three start dates per year and accelerated coursework, you can learn on your schedule while balancing your work and family commitments.
Online offerings provide the same rigor and quality as our on-campus programs, so you can be sure you're earning a valuable credential to advance your career. Our student-first approach means you'll have access to personalized support from advisors and faculty who are dedicated to your success.
Find A Program
Explore our online graduate degrees and find the program option that's right for you.
Online Degrees
Technology and Support
Learn more about technology requirements for our online programs and how to access support when you need it.
Technology Services
Your Support Team
Find out about the personal attention you'll receive as an online student at the University of New Haven.
Support
How Does Online Compare to On-Campus?
Tips for Online Learning Success
Designate a study space. Get organized with a place to focus on your coursework.
Contact your support team. Stay in touch with your advisor, professors, and peers to keep yourself on track.
Manage stress. Balance study time with work commitments and opportunities to have fun with your friends and family.
Have the technology you need. Be sure to have a reliable internet connection and the right device for your program.
Frequently Asked Questions
Here are answers to some commonly asked questions about online learning from the University of New Haven.
Our programs are delivered in a 100 percent online format.
Students may interrupt continuous enrollment by electing to take a leave of absence from the University for medical or personal reasons. Normally, leaves are given for a period longer than two semesters.
Training is provided for new students during their orientation.
Our online programs are designed to be flexible so you can complete your studies while maintaining work and family commitments. As a student, you will also receive support from academic advisors throughout your program to stay on track.
A cohort program is a group of students following a course of study together and completing courses at the same time.
The University of New Haven's campus is located between New York City and Boston in the shoreline city of West Haven, Connecticut.