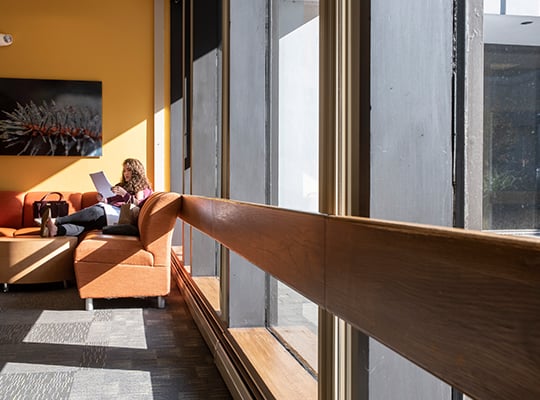 About the University of New Haven
The University of New Haven is a private, nonsectarian, independent university that has been recognized by The Princeton Review and U.S. News & World Report for academic excellence. Located between New York City and Boston in the shoreline city of West Haven, the University is a diverse and vibrant community of students from across the globe.
Our online degrees provide the advanced education professionals need to achieve ongoing success in their chosen career path or in their choice to change careers. We offer transformative, outcomes-driven programs across disciplines that combine flexibility with academic excellence.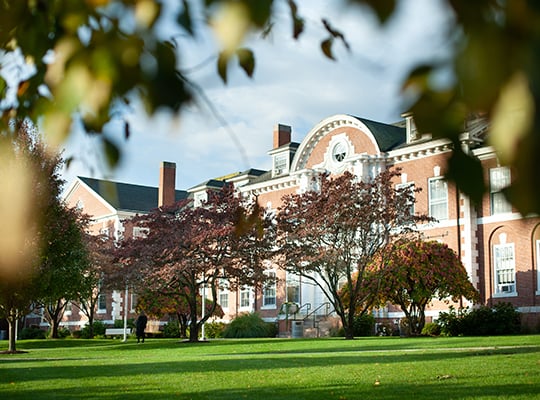 Why Choose the University of New Haven?
Career-Focused Education: Our programs provide the advanced skills graduates need for ongoing success.
Academic Quality: The University has been recognized by The Princeton Review and U.S. News & World Report for academic excellence.
Personal Attention: Small class sizes and one-on-one support empower students to achieve their professional goals.
World-Class Faculty: Our students learn from experienced instructors who bring industry knowledge to the classroom.
Request More Information
Our team of experts is here to answer your questions and provide additional details about online program offerings, financial aid, and more. Submit this form and we'll contact you as soon as possible.
Accreditation
The University has been accredited by the New England Commission of Higher Education since 1948 and is chartered by the General Assembly of the State of Connecticut.
The Pompea College of Business is accredited by the Association to Advance Collegiate Schools of Business (AACSB). The Master of Health Administration program is accredited by the Commission on Accreditation of Healthcare Management Education.
Fast Facts
100-year history
4 campuses
7 fully online programs
60,000 alumni
16:1 student-to-faculty ratio
Alumni from all 50 states and 101 countries
Recognition
The University of New Haven is consistently ranked among the nation's and region's best institutions:
The University is recognized in U.S. News & World Report's "Best Colleges" North regional rankings.
The University was ranked in the North in U.S. News & World Report's "Best Undergraduate Teaching" list and their "Best Colleges for Veterans" list.
The University is repeatedly featured in The Princeton Review's annual guidebook of the country's best colleges and universities.
The University is recognized by Colleges of Distinction, a national online higher education guide that assesses colleges for its engaged students, great teaching, and vibrant campus communities.
The University has been ranked by G.I. Jobs Magazine in the top 20 percent of more than 12,000 colleges and universities that recruit military personnel.
The University was recognized by Military Times in its 2019 Best for Vets college rankings.
Our Mission
The University of New Haven is a student-centered, comprehensive university with an emphasis on excellence in liberal arts and professional education. Our mission is to prepare our students to lead purposeful and fulfilling lives in a global society by providing the highest-quality education through experiential, collaborative, and discovery-based learning.
Faculty Expertise and Dedication
Learn from professors dedicated to fostering your personal growth and professional development. This unwavering commitment has guided the personal and professional success of each student for almost a century.
A Foundational Education
A proven, purposeful education, which, through professionally focused courses of study, equips students with the critical skills, knowledge, and experience essential for a meaningful career and productive life.
Leaders and Achievers
Strong post-graduation success, sustained by an engaged alumni network of more than 60,000 across all industries. Our graduate students become innovators in the workplace and leaders in their fields.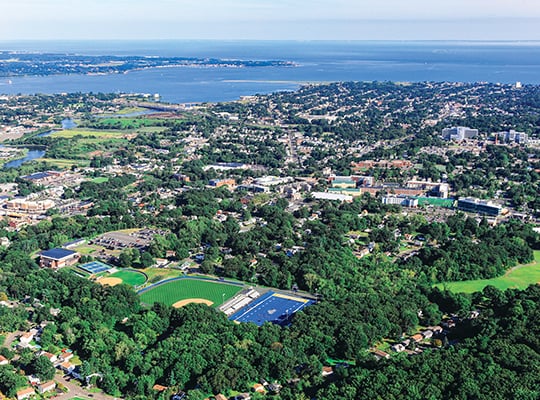 Our History
The University of New Haven was founded on the Yale campus in 1920. Forty years later, the institution moved to its current location in West Haven, Connecticut. In 2020, the University celebrated its Centennial year, reflecting on our history and looking forward to our future.