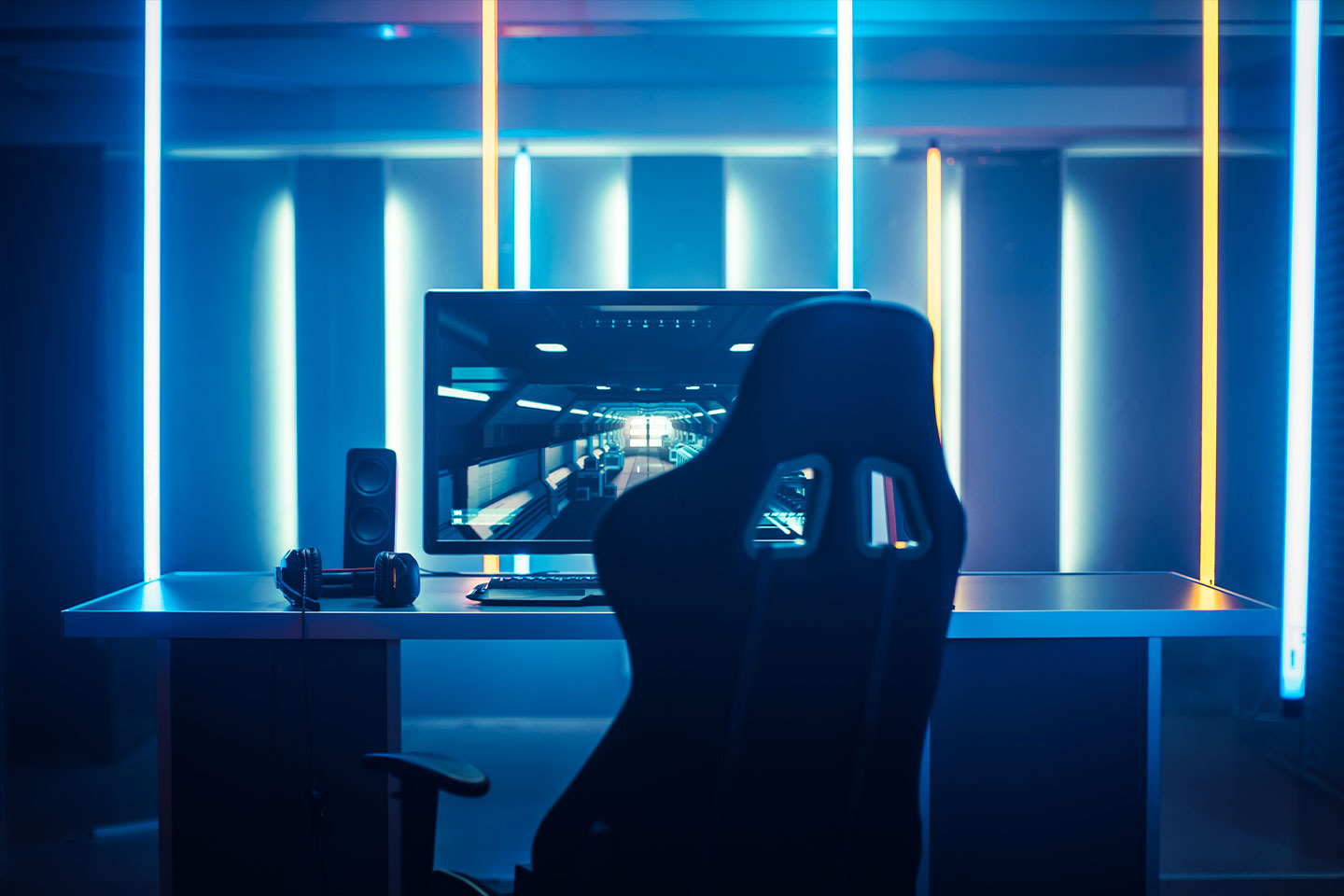 Esports as an industry is having a moment of unparalleled growth. While competitors and commentator talent typically receive the most high-profile attention, esports is both expanding at a break-neck pace behind the scenes and as a viable career option for those hungry to enter the scene for business purposes. To put this esports growth into perspective, an in-depth report from Business Insider projected the yearly revenue from esports to surpass $1 billion in 2021.
Aaron Zheng of aXiomatic Gaming is at the epicenter of esports' meteoric rise. As a business analyst, he has experienced first-hand how to get into esports. Through this perspective, he has been able to observe how the industry continues to reach more people – and how people continue to get involved from the business side. As esports maintains its upward trajectory, unexpected and unique business opportunities will arise.
The Variety of Opportunities in Esports
While the most visible roles in esports are the competitors, hosts, and shoutcasters who front major events, the industry relies on a wide network of stakeholders across business functions to run efficiently. "I think the cool thing about [esports] is that regardless of where your talents are," Aaron Zheng said, "there's probably something within the industry [for you].
Zheng's entry into the industry is at the same time common and unique. He got his start in esports when he was in high school as a competitive Pokémon player. While he found the tournament experiences exhilarating, he also held personal goals of going to college and starting a more traditional career. "Once I went off to college," he said, "I really wanted to figure out what I wanted to do with my career. Gaming was always the most exciting thing for me, but I felt like there weren't very many opportunities to work in gaming."
After applying to several internship opportunities as an underclassman, he found a chance at aligning his two passions: gaming and business. Taken in as aXiomatic Gaming's first intern ever, he applied his burgeoning business acumen and the new investment strategies he was developing in the classroom to esports. After graduating with a business degree in 2018, Zheng began working as a business analyst for the company, identifying growth opportunities and other esports, gaming, and technology organizations to invest the group's money into. The group now owns a controlling interest in one of the world's most recognizable and competitive esports organizations on the planet: Team Liquid.
Zheng is excited for the future of the prospects of how to get into esports. "More opportunities are opening up," he said. "The big publishers – you know, companies like Riot, Activision – always are hiring, especially in the esports roles, or just general business strategy, business development," and business analytics. With this new focus, applicants can expect to engage in career paths that include:
Esports manager
Esports agent
Project manager
Business analyst
Production manager/assistant
Esports coordinator
Community manager
Sales manager
Marketing planner/strategist
In addition to Zheng's role as a business analyst, he's also been able to step into the talent side of esports. He's frequently invited to contribute to competitive Pokémon panels and games as an analyst, where he's able to rely on his experience as a former player to comment on games. From this position, he's also been able to become a content creator. According to his bio, Zheng's channel CybertronProductions has amassed a major following of more than 100,000 subscribers.
Zheng's time in front of the camera may be unique to him, but his success behind the scenes can be easily replicated. As the intersection of business, gaming, and entertainment, esports offers a place where people of all talents can thrive.
How to Get a Career in Esports
While there are many positions to fill in the esports space, there are just as many organizations that focus on different components of competitive gaming. "I've mentioned teams, I've mentioned publishers. You also have a lot of big gaming and esports startups out there as well, and I think obviously it can be risky to work at a startup, but there's a lot of cool people building a lot of cool stuff within the space as well." Organizations that represent groups of players or individual competitors need people with specific skill sets to support players. And even non-endemic companies such as Gillette, BMW, State Farm, and Louis Vuitton have entered the esports space. In this capacity, different people with different talents are encouraged to learn how to get a career in esports.
The current climate of esports competition rewards winners. When teams win or place favorably in competitions, they come out ahead in terms of monetary compensation and prestige. In many competitions, teams either compete for qualifying positions or are invited by the event organizers. Typically, the incentive for teams to compete in these events is through a community-funded prize pool, which is distributed to the teams based on their placement in the competition. These events can appear across a variety of contexts, either in terms of leagues or tournaments.
For example, the game DotA 2, a multiplayer online battle arena that has featured the largest prize pools in esports history, centers on one major tournament: The International. In this capacity, teams from across the world compete with each other in different tournaments over the course of the year to secure their invitation to the main event.
Every summer, the best teams across the world meet to stake their claim to take home the tournament's trophy, the Aegis, and the lion's share of the massive prize pool, which surpassed $34 million in 2019, according to Forbes. This example highlights the multitude of roles necessary to put on an event of this magnitude. While the game's developer Valve hosted the event, they contracted a separate production company to ensure the International was hosted on different live streaming platforms across the world. In order to ensure teams were able to perform at the highest levels, organizations would frequently and routinely host bootcamps, which would require different management and support personnel exclusive to the field.
While prize pools for major tournaments get headlines, a wide network of publishers, event organizers, esports organizations, and technology partners ensure that the industry has the talent, resources, and distribution necessary to grow. Zheng puts this overarching structure of esports into five separate categories. "There are more firms now that are focused on gaming, media, technology, entertainment, investing as well," he said.
Zheng also pointed out how investment firms are looking at the growth potential of esports differently now. For those interested in joining the industry "from an investing perspective, there are a couple of funds now that focus specifically on gaming as well." With investment firms like aXiomatic Gaming, which includes notable investors like Michael Jordan and Magic Johnson, turning their interest toward the future of competitive gaming, more space and more breathing room will naturally be given to professionals with a thirst to make the industry bigger.
"My advice still was to just reach out to the people that are in a potential role that you might be interested in. Chat with them, get to know their story, keep that connection warm. I think that the other piece of advice I'd give is how I was really discouraged, 'cause I was like, 'Oh, I'm never gonna break into this industry.' I applied for all these internships and got close but never ended up getting the role. It might not work out initially, but I think if you stay dedicated, and you talk to the people that have the roles that you're interested in, and you keep at it, I do think eventually you can break through."
Enter the Business of Competitive Gaming
Breaking into the scene can pose many obstacles, but people of all backgrounds are capable of learning how to get into esports. The best way to gain a decisive edge when taking on these kinds of necessary business roles is by learning from professionals with experience in the field. Earning an online M.S. in Esports Business will give you exposure to field-specific topics that include the value proposition of livestreaming platforms, marketing to the esports consumer, and stakeholder management in esports.
The online master's in esports business from the University of New Haven features a built-in networking opportunity where students learn from real-world esports business professionals. Specifically, the program offers unique university partnerships with HyperX and Twitch – both juggernauts in the esports scene with additional partners being added soon – that can lead to dynamic careers in the field.
Through rigorous coursework designed to prepare students to succeed in the esports industry, New Haven helps students grow their careers and hone their passion for esports. "Passion. You want to really care about the industry, product," Zheng said. "Especially, I think, in esports and gaming, because so many people that work in the industry are super passionate about what they do."
Recommended Articles
View All